Frigg's Web Page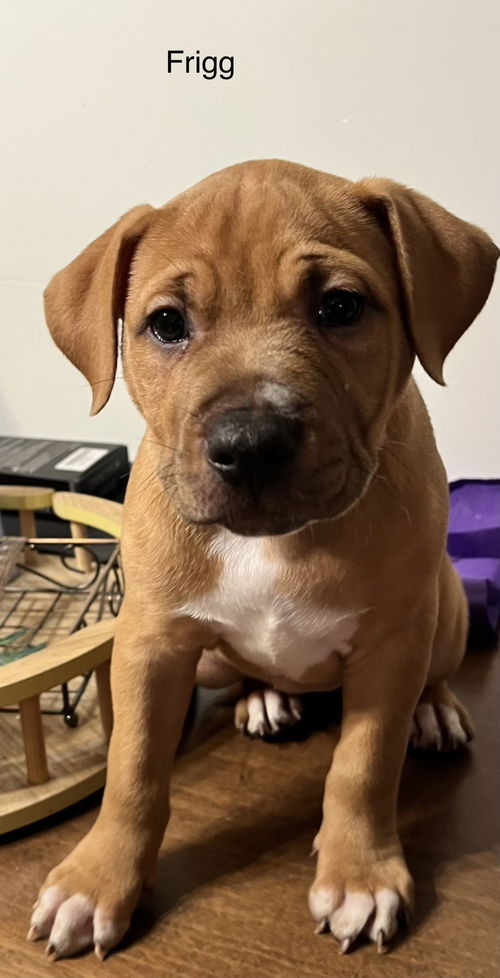 I would love you more than you can imagine.
Please adopt me!
Name: Frigg
Rescue ID: 2301D11823
Species: Dog
Breed: American Bulldog / Terrier / Mixed
Sex: Female
Current Age: 3 Months 8 Days (best estimate)
Activity Level: Moderately Active
Indoor or Outdoor: Indoor Only
Good with Dogs: Yes
Good with Cats: Yes
Good with Kids: Yes
Microchipped: Yes


All images and content Copyright 2015, A Second Chance Puppies and Kittens Rescue, Inc.