Poly (Dumplin)'s Web Page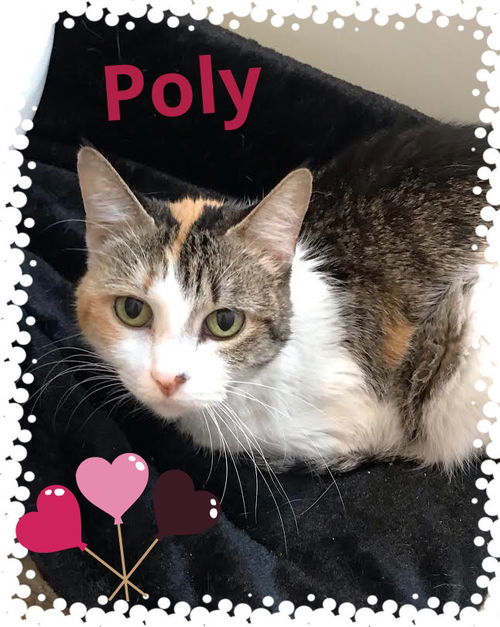 I would love you more than you can imagine.
Please sponsor me!
Name: Poly (Dumplin)
Rescue ID: 1901C2634
Status: Available for Sponsorship
Species: Cat
Breed: Calico / Extra-Toes Cat (Hemingway Polydactyl)
Sex: Female
Current Age: 15 Years 2 Months (best estimate)
Activity Level: Slightly Active
Indoor or Outdoor: Indoor Only
Good with Dogs: Yes
Good with Cats: Yes
Good with Kids: Yes
Declawed: No
Housetrained: Yes
Microchipped: Yes
Description:
I was left in a carrier, in a shopping center with no food or water :(. Then I spent 23 days in a shelter. After all of that, I am still a lover. I just want to cuddle. I like to be pet while I eat food..lol

AND...I am a Hemingway kitty with extra toes!!!
Other Pictures of Poly (Dumplin) (click to see larger version):


51.3k



All images and content Copyright 2015, A Second Chance Puppies and Kittens Rescue, Inc.